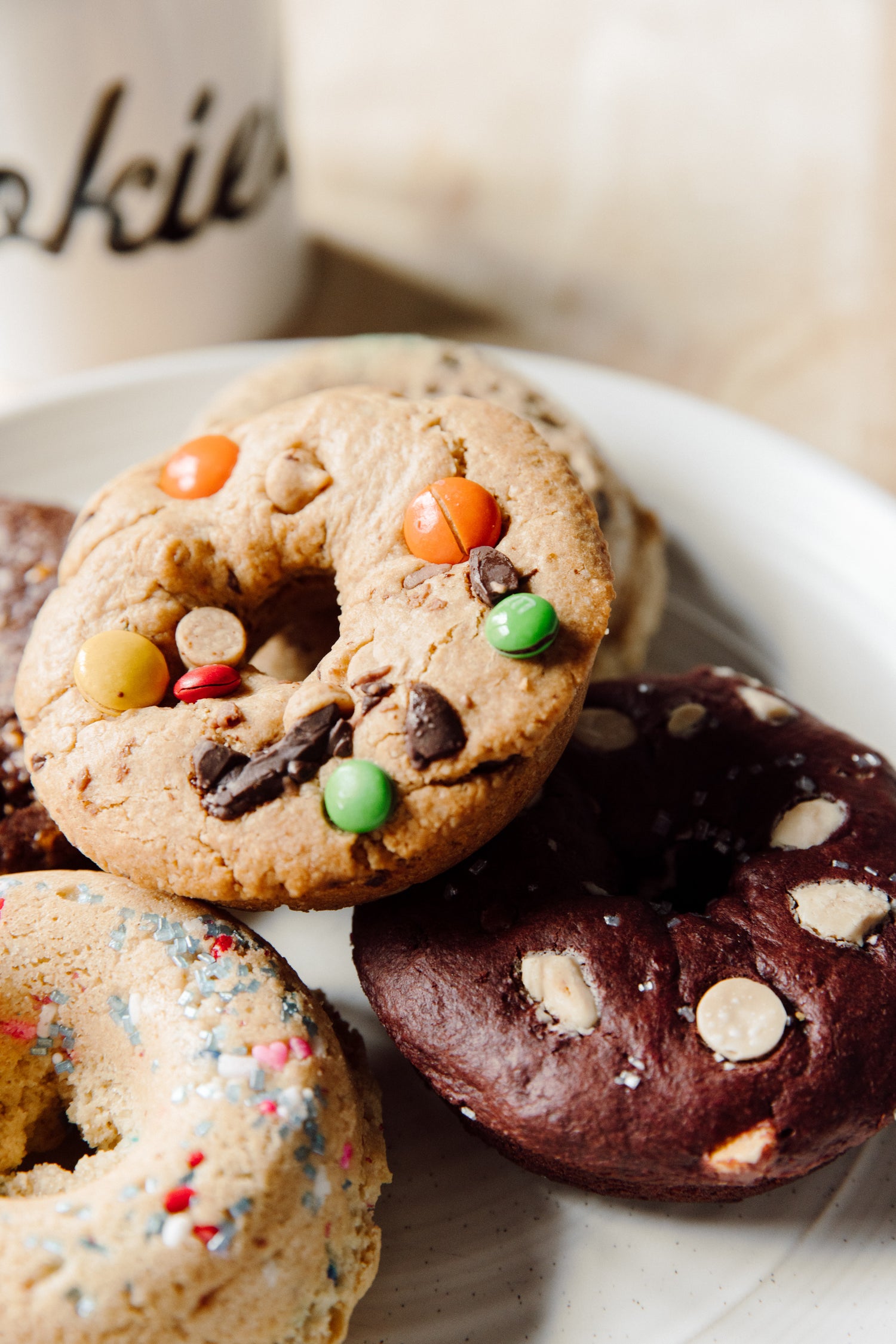 Cookie-Donuts For Breakfast!?!
Yes Please!
Protein packed, OCookieOs are like a meal on their own! As a busy Mother of four boys, I struggled to find something we all enjoyed that was quick, delicious, gluten-free, and filling…until I accidentally created OCookieOs.
We hope you enjoy your OCookieOs, as much as we do-Thank You!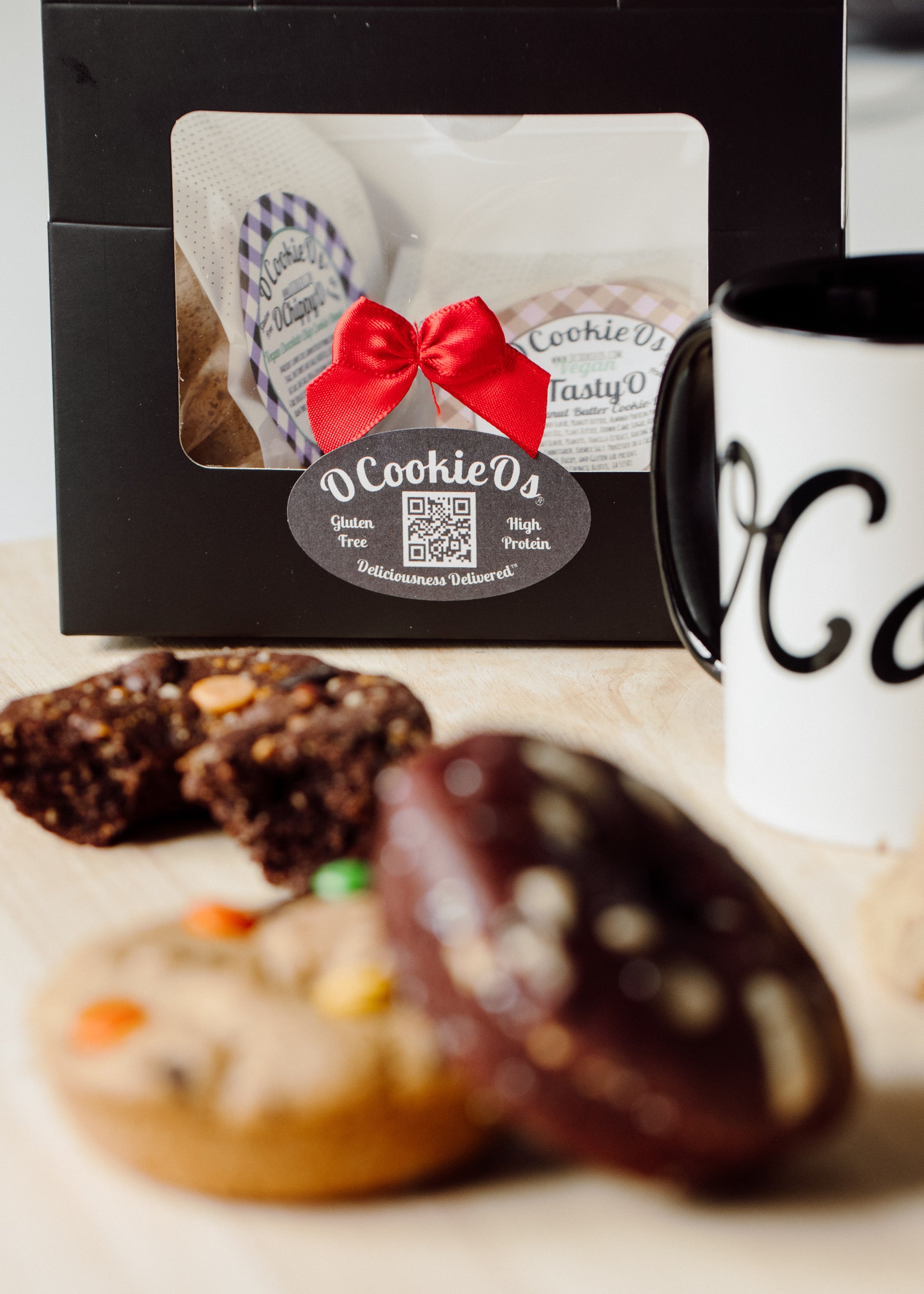 OCookieOs® Little Black Box 4/Pack
Regular price
Sale price
$20.00 USD
Unit price
per
Sale
Sold out
Share
View full details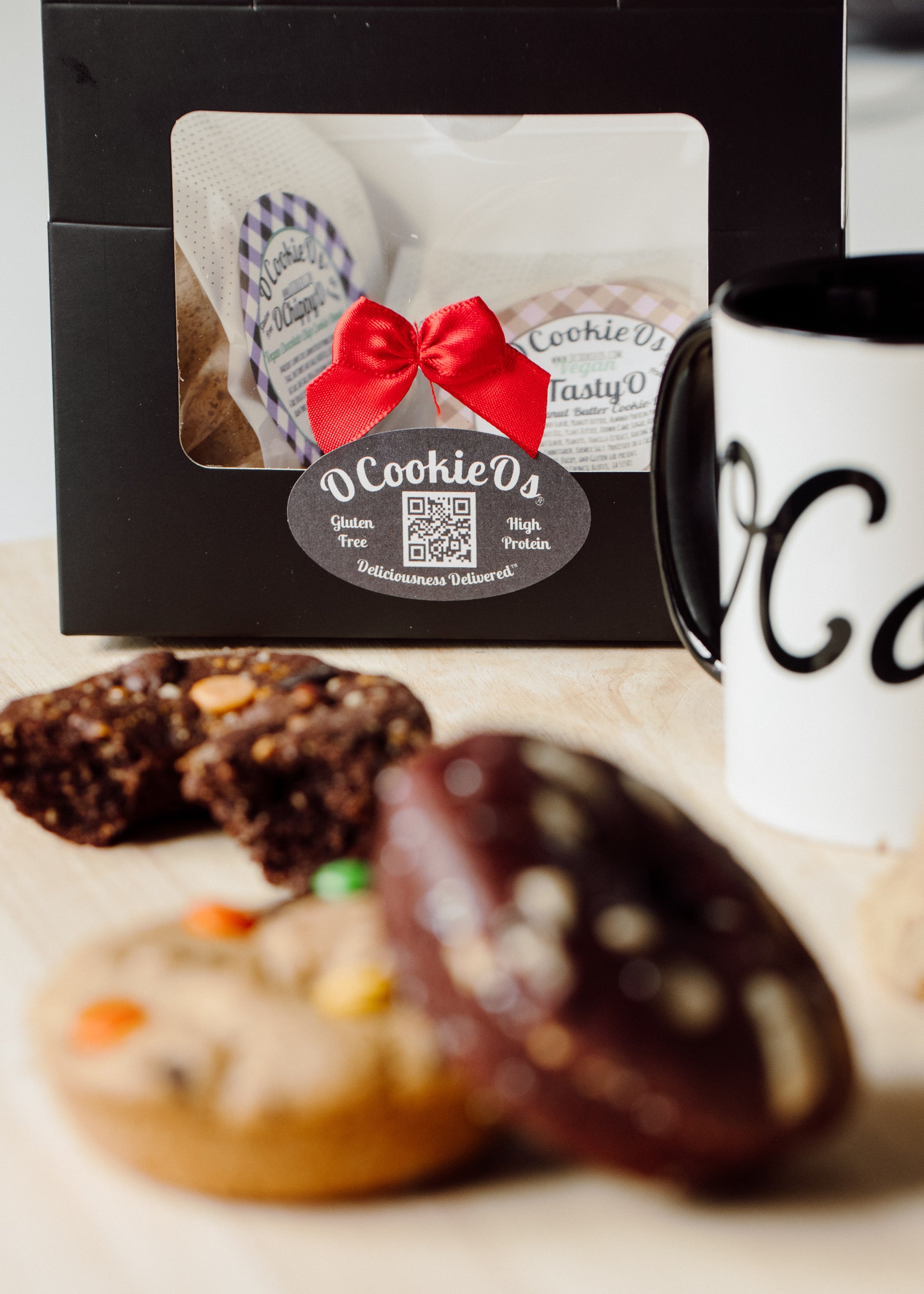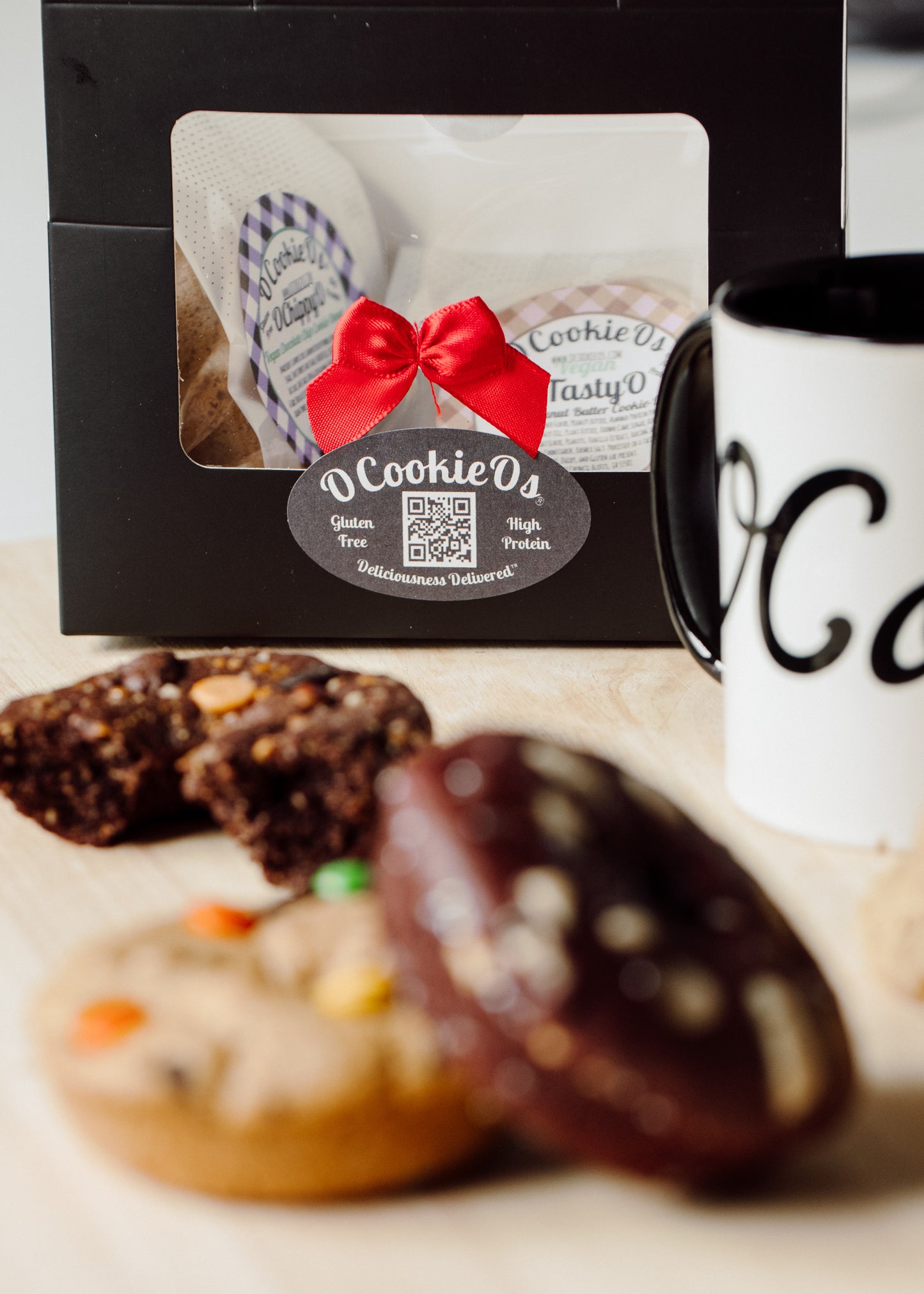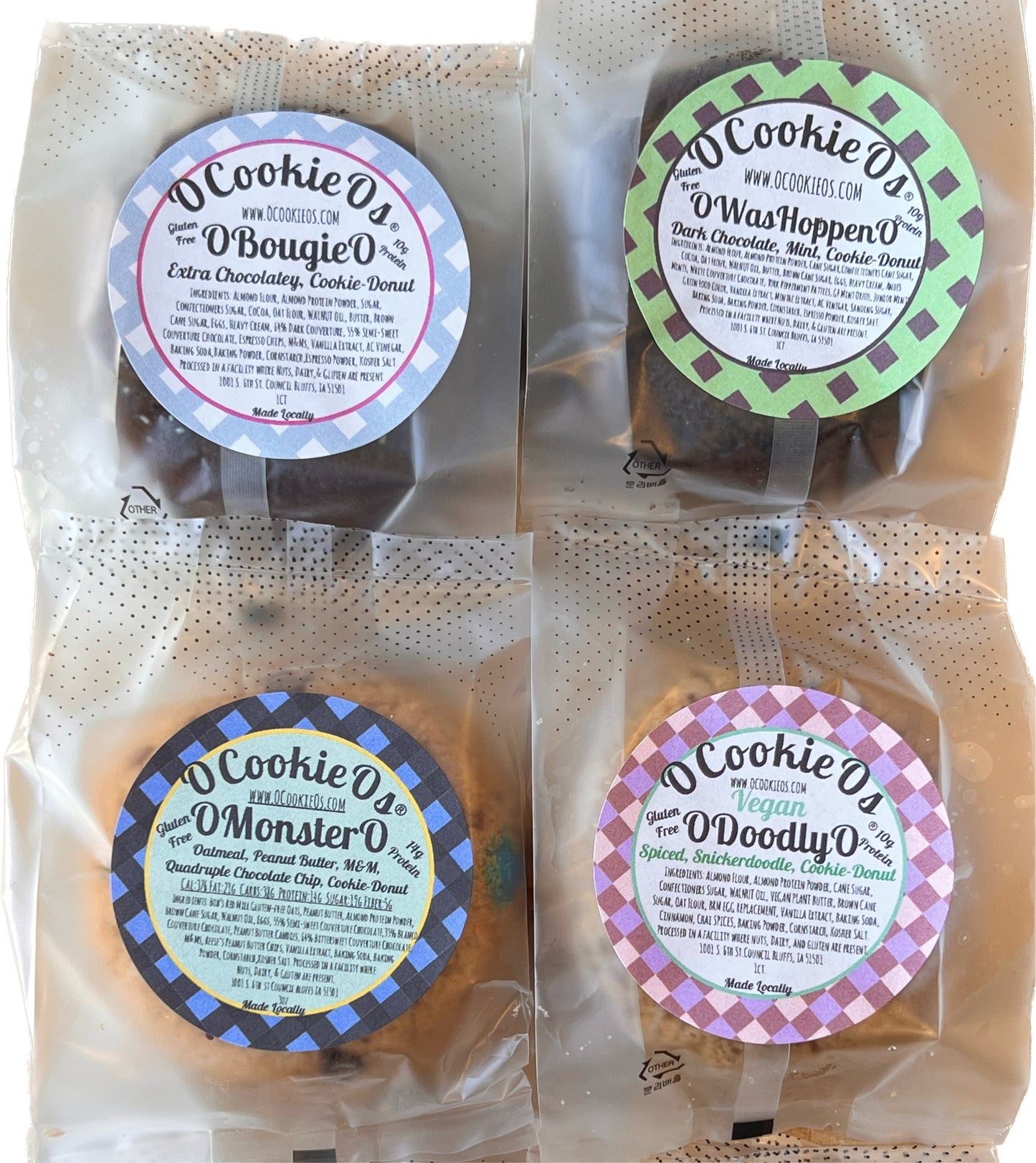 OCookieOs Mixed Dozen
A Variety dozen of gluten-free, high protein, OCookieO favorites!
Not sure which flavors to choose?? We've got you!! Our Variety Dozen flavors change weekly and occasionally have "Specialty Themed" varieties to choose from. 
Available as a one time purchase or subscribe to have your OCookieO's variety dozen ready, every week, just for you.
Regular price

Sale price

$59.95 USD

Unit price

per
FAQs: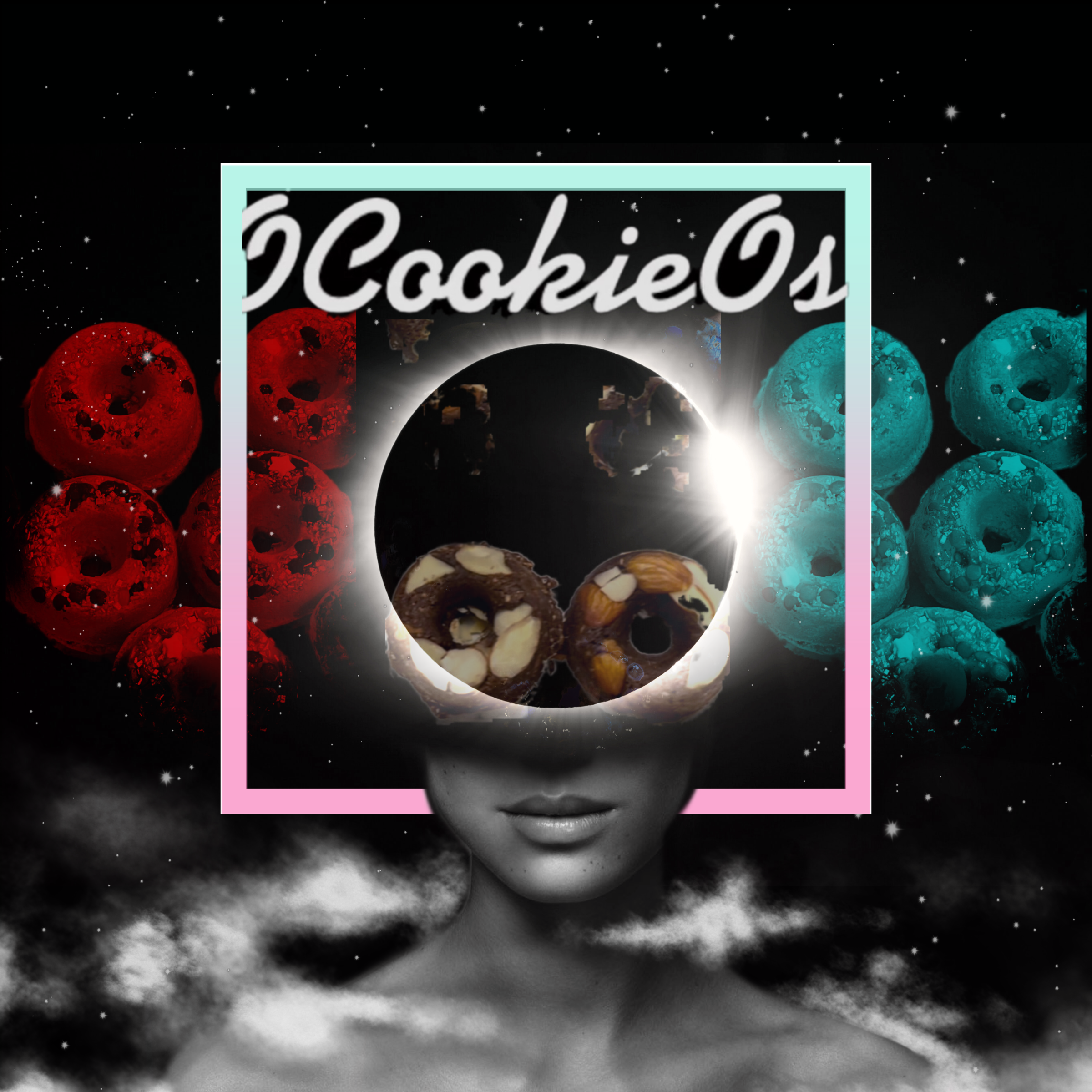 Are you Located in Nebraska or Iowa?

Both! We created OCookieOs and started our business from our home in Omaha,Ne. However, when we began to out grow our own kitchen we realized we needed to start looking for a commercially licensed space. We found and became members of an awesome program called, Kitchen Council,a shared commercial kitchen, in Coucil Bluffs, IA. So yeah, we're located just across the bridge...either way!
What is the shelf life of OCookieOs?

OCookieOs® stay fresh in their packaging for up to 7 days, at room temperature. You can also heat your OCookieOs® in the microwave for 7-10 seconds before opening, for a fresh out of the oven experience.
Can you freeze your OCookieOs ?

Yes, You can freeze your OCookieOs®! Just remember, Once you're ready to enjoy, refrigerate for at least 24hrs to thaw, prior to setting out at room temperature.
Which OCookieOs are Dairy Free?

Our OGalaxyO are our first intentionally dairy-free OCookieO…and they are also, Vegan! We can also modify our OSugarOs & OriginalOs to become Dairy Free- by request.
Do You Have Low Sugar Options?

Yes, by request! We can swap the sugar in most of our recipes with our favorite Zero Calorie Sweetener, which dramatically reduces the sugar content.
Do You Have Nut Free Options?

The short answer, No, that's the one thing we cannot modify. Every single recipe is based on and loaded with nuts. We Love Nuts: Peanuts, Walnuts, Pecans, Almonds, Hazelnuts, and Macadamias. Come to think of it...if you have a Nut Allergy, Please practice social distancing...just to be safe.
Which Flavors are Gluten-Free?

All OCookieOs, are gluten-free. We source our ingredients carefully and diligently to ensure we are true to our word.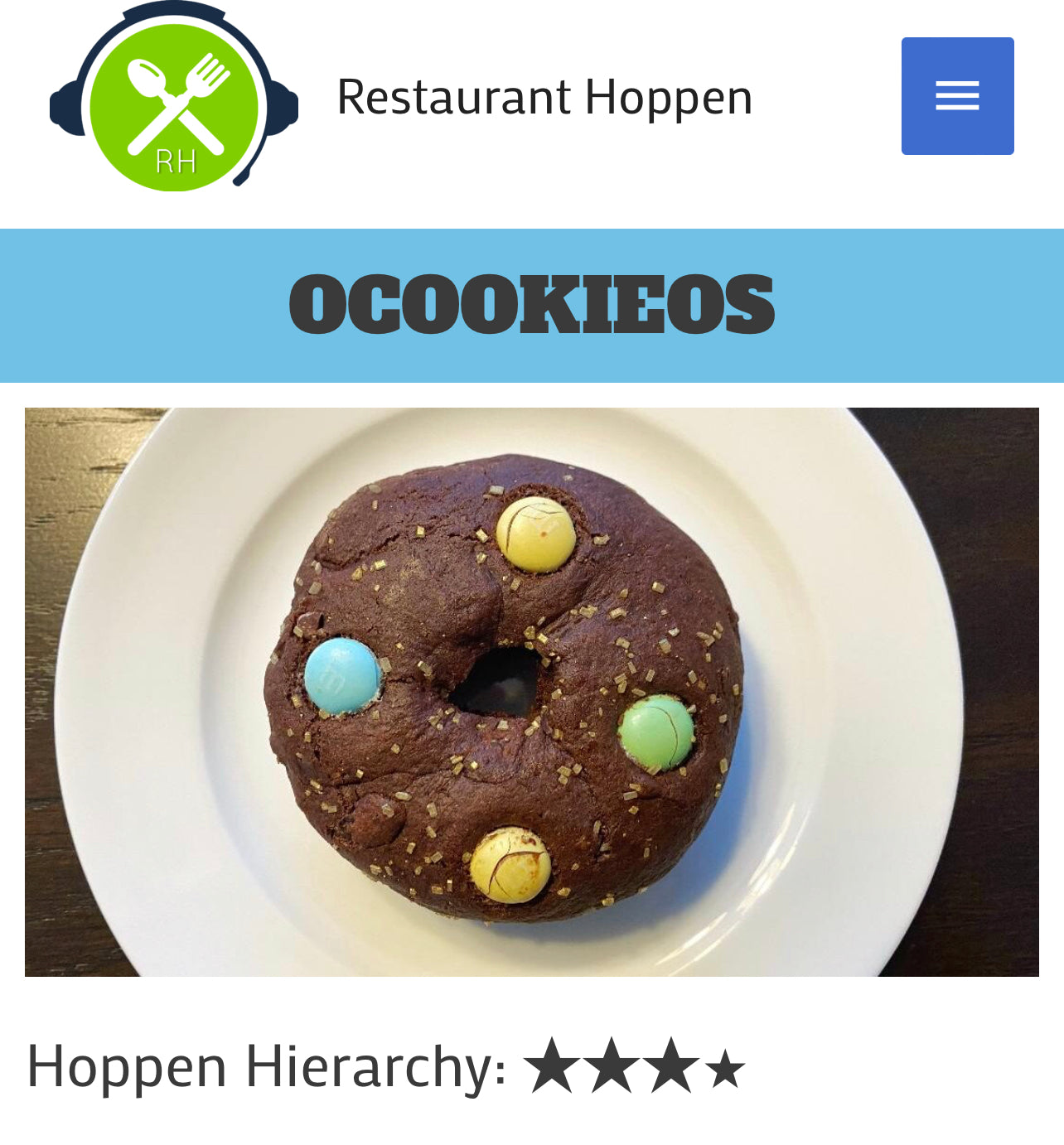 We honestly get excited whenever anyone tells us they enjoyed their OCookieO! But Dan Hoppen, creator of Restaurant Hoppen, took it to a whole new level. Dan describes each of the OCookieOs he has tried with in depth reviews. If you're interested in what to expect when you try one of our gluten-free, high protein, cookie-donuts check out his interpretations, we couldn't of described them better ourselves.
If you're hungry for more info about us, you can find our interview on Dan's Podcast, Restaurant Hoppen. You'll also hear how our newest, flavor, the dark chocolate, mint, "OWasHoppenO" came to be and got it's name.
Restaurant Hoppen Review & Podcast